Online:
From the editor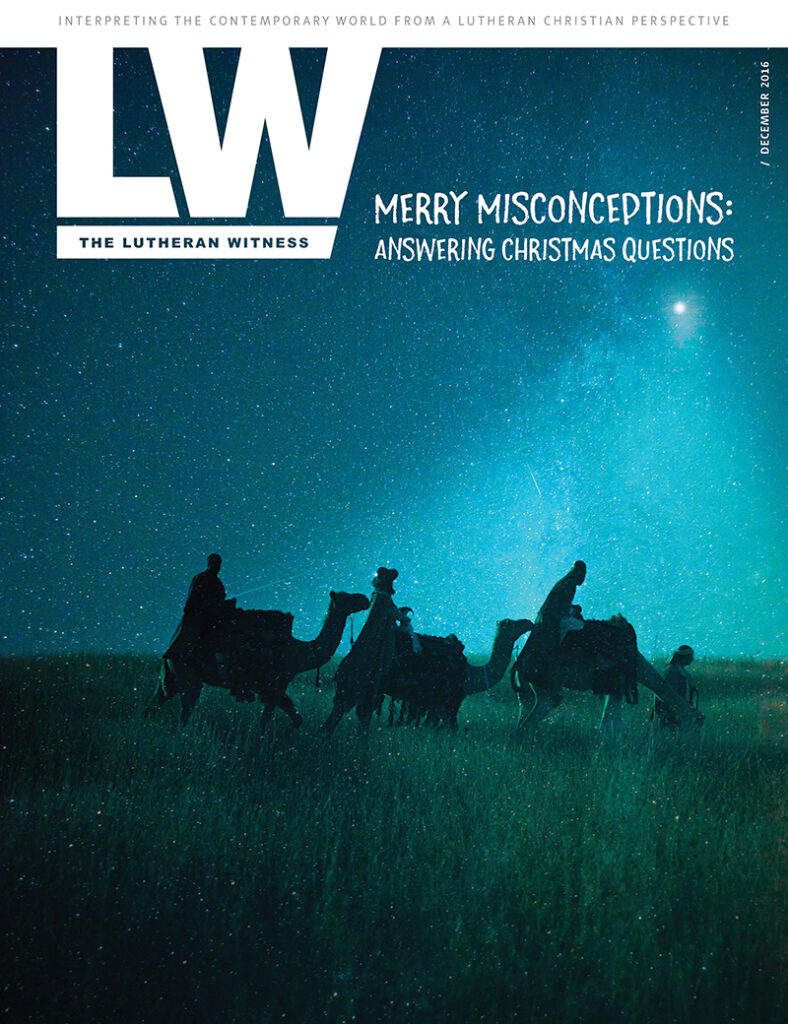 At the mall, Alvin and the Chipmunks are blasting through the speakers and credit card bills are growing longer than the line to see Santa. But within the Church, we are marching slowly through Advent, that season of the Church Year that "not only prepares us for Christmas but for the final consummation of our life in Christ," as author Matthew Machemer explains.
In this issue of The Lutheran Witness, we're pacing ourselves as well, working our way deliberately through misconceptions regarding Christmas. And it turns out that there are many!
Is December 25 an arbitrary date to celebrate Christ's birth? Are the angels portrayed in Hollywood anything similar to those described in the Scriptures? Does saying "Happy holidays!" instead of "Merry Christmas!" make you less of a Christian?
What's the history of the children's pageant? Were there really three kings, and were they from the Orient? Was the inn where Mary and Joseph stayed a glorified Holiday Inn Express? And what does the Church do with Mary anyway?
The answers to these and other questions may require you to chew on them a bit, digging methodically into ideas you're hearing for the first time or thought you already knew the answers to. As you do, may you discover—for the first time or the 20th time—the beauty of truth, the comfort of Advent, the joy of Christmas and, as author Rev. Lance Klamer explains, the "the mystery of God's coming among us in Jesus for our salvation!"
PS And for a little change of pace, delve into a Christmas sermon from Bernard of Clairvaux, one of Dr. Luther's favorite preachers. It's our hope he is as edifying to you as he was to Dr. Luther.
Adriane Heins, Managing Editor
The Lutheran Witness