Pack your bags.
We're going back to

Bradbury

.
The Lutheran Witness and Katie Schuermann are delighted to bring you a new collaboration: The next installment of the Anthems of Zion series published by Concordia Publishing House.
If you do not know Mrs. Arlene Scheinberg, you should. She bakes cinnamon rolls, raises chickens, sings tenor in the church choir, and closely monitors the lives of the saints at Zion Lutheran Church in the fictional, small town of Bradbury, Illinois.
The Lutheran Witness is proud to announce that Mrs. Katie Schuermann will be continuing her story of Bradbury, which she began in her acclaimed, beloved Anthems of Zion series, in the pages of our magazine.

Each print issue in 2022 will feature yet another chapter in lives of the members of Zion Lutheran Church. 
Come visit with Mrs. Scheinberg, Pastor Fletcher, Robbie Jones, and so many more in the LW. It will be memorable.
To read these stories, purchase a one-year subscription to The Lutheran Witness. Katie's stories will begin in 2022. If you want your subscription also to start in January, please make a note of that in the comment box before you order.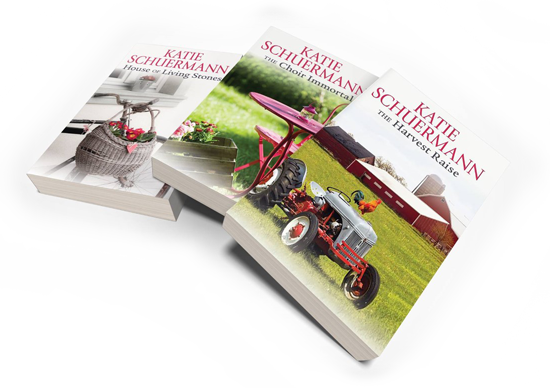 ---