Online:
From the editor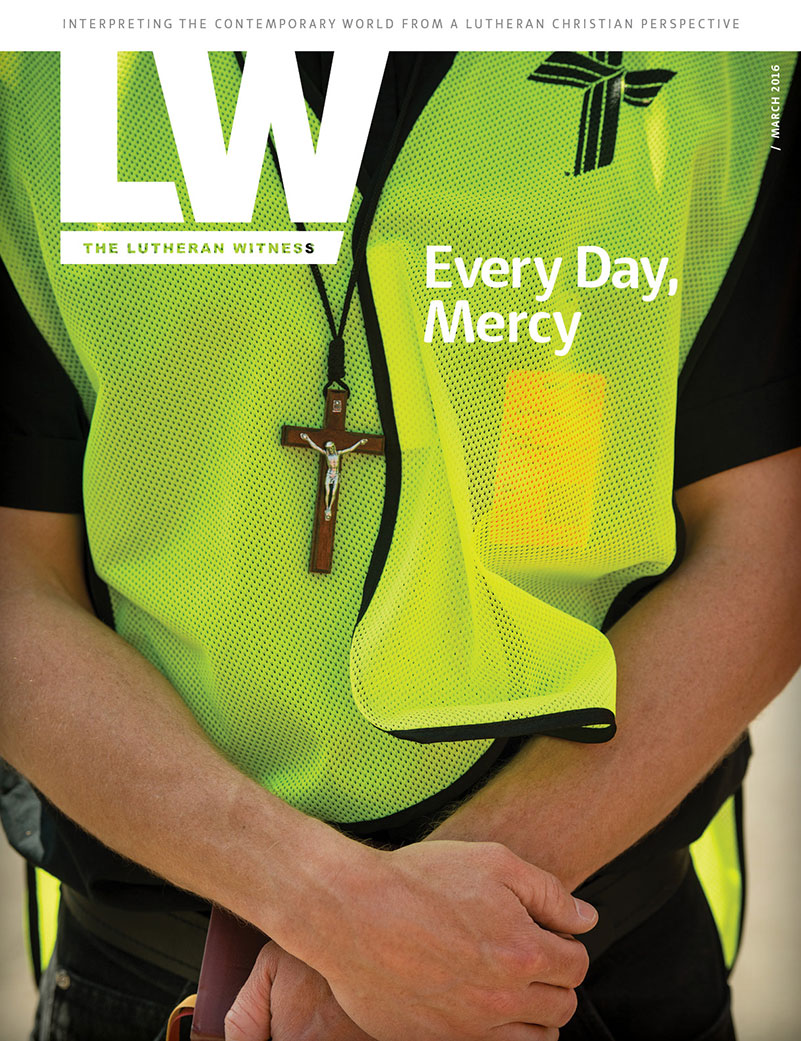 We have all been on the receiving end of suffering. Yet the Rev. Ross Johnson, director of LCMS Disaster Response, reminds us that one thing remains certain, no matter the cause of that pain or how many times we have asked the Lord why He has allowed it to befall us: "It is always best to put our faith in what is revealed to us about God: that He loves us, He died for us and He rescues us from brokenness and sin."
This issue of The Lutheran Witness offers a 360-degree view of mercy, from its biblical foundation to how it looks in daily life. You'll discover what mercy in the midst of suffering looks like on the mission field, why showing compassion is an important part of congregational life and how you can make the case for mercy in difficult conversations, even regarding topics like end-of-life issues.
You'll hear how LCMS President Matthew C. Harrison discovered the importance of mercy in the life of the Christian while serving in his first parish, what opportunities are available for LCMS young people to extend mercy to their communities through the Lutheran Young Adult Corps, how seven deaconesses are leading the mercy charge on behalf of the LCMS in South America and why Christ's compassionate care is at the heart of planting churches in our urban and inner-city areas.
We all experience suffering, but greater still, we are all on the receiving end of Christ's grace on a daily basis. What comfort to know that suffering will eventually end and that there is nothing that can separate us from the love of God that is found in Christ Jesus (ROM. 8:38–39)!
Adriane Heins, Managing Editor
The Lutheran Witness