by Rev. Matthew C. Harrison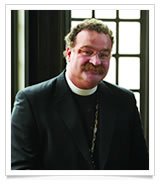 There is unfolding before us a moment of opportunity for The Lutheran Church—Missouri Synod like nothing ever before in our history. We have a worldwide vocation, a world that is calling us to account, to stand and be counted for Christ. Despite all our weaknesses, we have unbelievable worldwide capacity for the advancement of the Gospel and the Lutheran Confession. It's a moment for courage. Shall we dare, by faith in Christ, to seize the moment?
We are beset by deep challenges on every front. The financial struggles of our nation pinch our schools and churches, as well as our district and national work. The world presses us hard as much of western Christianity settles gradually into a more biblical, albeit minority, status (Matt. 7:13–14). Our strength seems to pale in the face of a virulent Islam, an aggressive and ubiquitous Mormonism or the barrage of secular garbage delivered by the media 24/7 right into our homes. Christian courage is in short supply. Where shall we find the fortitude to go on the offensive in these last and wretched days?
Circa 800 B.C., Elisha the prophet unveiled, to a cowering army of the Lord, its hidden but real strength.
When the servant of the man of God rose early in the morning and went out, behold, an army with horses and chariots was all around the city. And the servant said, "Alas, my master! What shall we do?" He said, "Do not be afraid, for those who are with us are more than those who are with them." Then Elisha prayed and said, "O Lord, please open his eyes that he may see." So the Lord opened the eyes of the young man, and he saw, and behold, the mountain was full of horses and chariots of fire all around Elisha (2 Kings 6:15ff.).
And so it is with us. Lord, open our eyes! As with the cross itself, the countenance of the Church in this world is always weakness. The Church is always hidden under affliction, beset with challenges, struggling with divisions. It is always apparently outnumbered in battle. It has never been otherwise. This truth is portrayed on almost every page of the Bible. And yet, "On this rock [Peter's confession of Christ] I will build my Church, and the gates of hell shall not prevail against it" (Matt. 16:18).
Luther taught that because of our certainty of forgiveness and God's reckoning us righteous on account of Jesus, we are free to live this Christian life with a "joyful daring," a joyful courage! Luther said there are three things that produce courage in the Christian:
Repentance. Confessing our sins daily, we have a clear conscience. We're not paralyzed by guilt or anger or regret. We are forgiven and freed to act (1 Peter 3:21; Acts 23:1).
We have a clear Word of God. The Bible is a clear book. It is God's own Word, and we have in the Sacred Scriptures everything we need for faith and life. There is no need to wallow in indecision. We can act with divinely wrought confidence (Dan. 10:19; Rom. 15:4)!
Vocation. The Lord calls us into His Church to live our lives where He has placed us individually (Rom. 1:6; 1 Cor. 7:20). Our service to Jesus does not entail running away from the people in our family, community or church. We are called to evangelize and love precisely them!
And the Missouri Synod, therefore, has a collective vocation. Our ecumenical task is to hold forth worldwide for orthodox, biblical Christianity—for the singular authority of Holy Scripture; for the singular truth that salvation is completely by grace (a gift!) on account of Christ's meritorious life, death and resurrection for us; for the singular truth that this gift is grabbed hold of solely by faith, which is itself worked completely by God through His Word.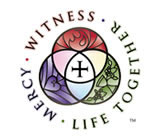 Finally, we have a vocation to strengthen worldwide Lutheranism in its witness to Christ for the salvation of souls. This is a moment like never before. The sexuality decisions of the ELCA and European Lutherans, the shrinking world linked by travel and instant communication—all are sending worldwide Lutheranism to our door. And much of Lutheranism wants precisely what the LCMS has: the solid confession of Christ in the midst of a world of sweeping uncertainty.
Take courage! Let's go on the offensive! "Do not be afraid, for those who are with us are more than those who are with them."
—
"Let's go!" Mark 1:38
> e-mail: president@lcms.org
> Web page: www.lcms.org/president
> blog: www.wmltblog.org
March 2011