by Adriane Dorr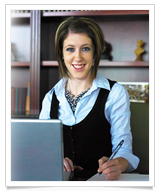 Babies born in 2011 will never know a time without dot-coms and dot-orgs. They won't send faxes. They won't use landlines. They probably won't even know how to load film into a camera. So while Solomon likely didn't have smart phones and mobile devices in mind when he wrote, "There is nothing new under the sun" (Eccl. 1:9), he still noted a profound truth applicable to every generation: Technology may change, but the Old Adam always remains.
From computers to cell phones, typewriters to party lines, each era determines what to make of the latest cutting-edge technology. And to do so, it must pose sometimes troubling questions: What will this device's effect be on the family? on the faith? on the culture? on the church?
This month, we take a hard look at modern technology's rightful place in the life of a Lutheran, where it can help and where, unfortunately, it can harm.
In "Being a Christian in a High-Tech World," Rev. Derek Roberts offers a perspective on technology in the church's life together and in its worship. In "Technology and Vocation," Dr. Gene Veith points out ways in which Scripture and our Lutheran understanding of vocation can help sort through the serious issues often raised by modern technology. In "Raising Children in a Sensual Society," Ted Kober gives parents healthy, biblical standards for children raised in a culture overrun with online sexual temptation.
To top it off, you'll also find an article on why parenting is noble, God-pleasing work; a look at why Jesus is at the center of everything we do; what the month of February means for the church; and a formative Bible study on the Transfiguration of our Lord.
One final thing: You'll notice that each of the articles bears the stamp of one of the three circles of the Synod's new emphasis: Witness or martyria (red), Mercy or diakonia (purple), or Life Together or koinonia (green). Whether your preference lies with vinyl records and eight tracks or iPhones and iPads, it's our hope that by highlighting these emphases, you'll also begin to see the way in which you, too, fit into the church's life—led by Christ—of proclaiming the Gospel and providing for those in need.
—
About the Author: Adriane Dorr is Managing Editor of The Lutheran Witness.