by Adriane Dorr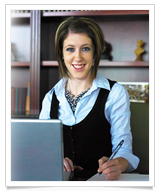 It's happened. Already stores are playing Christmas carols and plying you with promises of perfect presents. What happened to Thanksgiving? What happened to Advent? What happened to waiting?
Not to worry. The Church does not operate like the world. The Church, in fact, thrives on waiting. It is unhurried, deliberate, thoughtful.
So it seemed only natural that this November, as we await the start of Advent, we take a deep breath and a step back. In "Living a Life of Significance," Dr. Kurt Senske discusses something worth slowing down for: living the life God planned in advance uniquely for you. He'll even help you rediscover the peace and mercy Christ gives you each day.
Read also Rev. Hans Fiene's "How to Escape the Christmas Madness." In the rush to get to Christmas Day, it's easy to skip over Advent only to suffer a letdown when it's all over too quickly. Instead, Rev. Fiene encourages you to listen to God's Word tell you about Immanuel, God with us, who will soon be here, ready to work all things for your good.
Take time for "Supporting Our Soldiers of the Cross in Crisis Battles," a meaningful look at the emotional and financial struggles in the lives of church workers. Kim Plummer Krull explores LCMS Lutheran World Relief and Human Care's outreach to pastors, deaconesses, and other church workers, giving you the opportunity to help support our church's own servants.
Read also the story of 24-year-old Megan Eckardt in "A Different Kind of Hope," told by her husband Peter. Though Megan passed away on Easter Sunday 2010, her life was also one of significance, filled with hope in Christ and His promise of the resurrection on the Last Day.
Furthermore, during Advent, consider taking time to explore the richness of God's Word each day. In Rev. John Sias's "Handing on the Word of Truth," you'll get a crash course in different versions of the Bible and which translations can be trusted more than others.
Finally, join us at The Lutheran Witness in waiting for one last thing: a new look and design of the magazine. In January 2011, we'll be unveiling new formatting and design changes based on ideas that we've received from you, our readers. You can expect the look of the magazine to be a little less busy and a little less hurried.
Be still this Advent. Allow this penitential season to add to the approach of Christmas. Wait with us in eager anticipation of the fulfillment of God's promise to send a Savior. Hear about the Baby who will save you from your sin.
Take comfort. Your life has significance, because you belong to Him.
Adriane Dorr, Managing Editor
The Lutheran Witness
adriane.dorr@lcms.org