by Adriane Dorr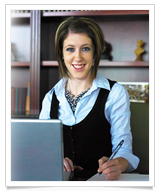 Sin is a sticky subject. Whispering sweet, deadly nothings in our ears, the devil, the world and our sinful natures tempt us to believe that sin isn't wrong, that it can't hurt us, that God doesn't really care if we break His commandments.
"Did God actually say . . . ?" they ask us. "Does He actually say that you can't covet your neighbor's flat screen? gossip about your co-worker? skip church on Sunday for your daughter's T-ball game? Did He actually say that?"
Inevitably, we succumb to the lies, choosing to believe that the devil is right and God is wrong. But because the Law of God is written on our hearts, we know the truth. We know the shame of our sin, of being caught by our spouses, of lying to our employers and of embarrassing our children.
That's why this issue of The Lutheran Witness may be difficult to read: Exploring the topic of sin hits close to home.
But as you read of your sin, you'll also be reminded that God doesn't leave us to wallow in it. He forgives us. He comforts us in our Baptisms. He draws us out of our greed and hypocrisy and laziness into His life-giving forgiveness.
Northern Illinois District President Daniel Gilbert starts the discussion by calling a sin what it is in "Whatever Happened to Sin?" In "By Any Other Name," Rev. Travis Scholl discusses the importance of repentance in a world that thrives on scandals, public apologies and spin campaigns.
Dr. Korey Maas' "Natural Law, Lutheranism and the Public Good" explains natural law: an objective and universal moral code, intrinsic in each human being. Deaconess Pamela Nielsen deals with the guilt of parenting mistakes in "Can Lutheran Moms Be Tiger Moms?"
LCMS First Vice-President Rev. Herbert Mueller defines what constitutes a sin in "What Is Sin?" and in "Ten Minutes with . . ." we profile Dr. Uwe Siemon-Netto, whose League of Faithful Masks is an organization designed to engage the culture on this very topic.
Do you covet your neighbor's flat screen? gossip about your co-worker? skip church on Sunday? Be comforted. The Lord forgives. He hears prayers, and He receives sinners. He shows mercy, and He is good.
—
About the Author: Adriane Dorr is Managing Editor of The Lutheran Witness.