Online:
From the editor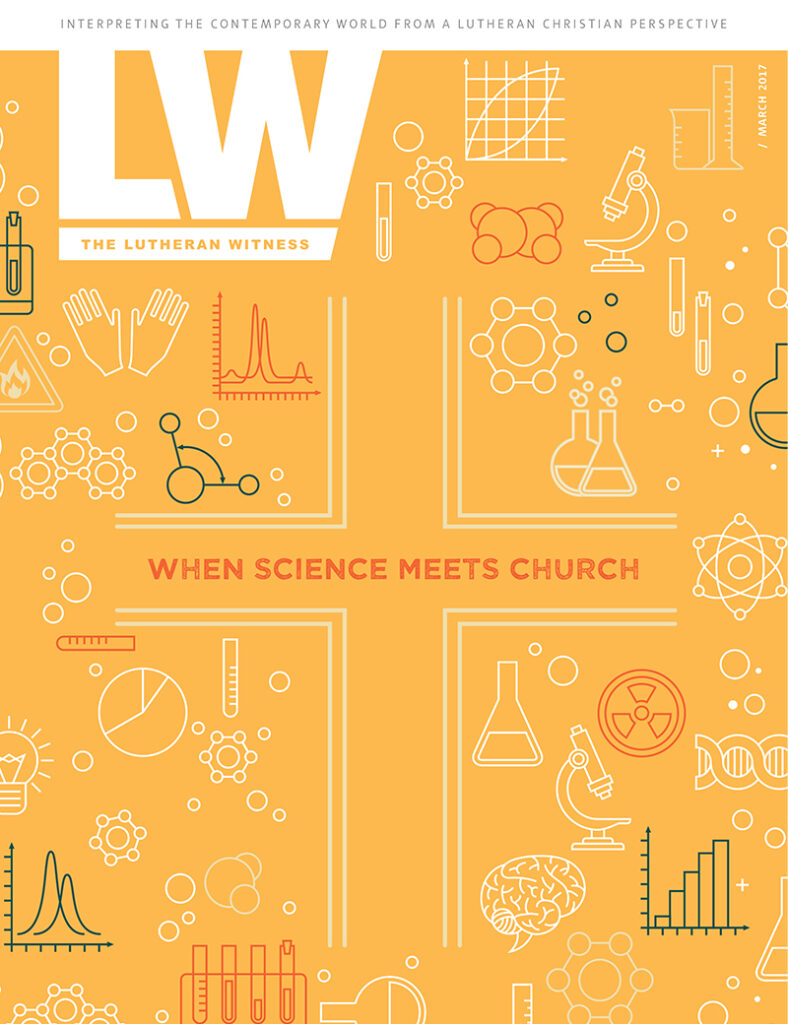 Emily Post would likely recommend that it's best to relegate polite dinner conversation to safe topics like the weather or your grandson's latest soccer game and to stay far, far away from more controversial issues like climate change, creation and evolution, and whether it was right for the Cincinnati Zoo staff to kill the gorilla Harambe.
But The Lutheran Witness is no Emily Post.
In this issue, our authors tackle science, theology and where the two intersect. From the distinctive features of Earth to the necessity of the sun, from overpopulation to human genes, they explain how Christians can and ought to use science and reason in their proper places: in service to Scripture.
They also explain what happens when people turn from caring for creation to worshipping it, even as they dissect the Big Bang theory and discuss whether or not science makes God redundant.
Some of the topics are substantial, making them all the more important to understand because, as Dr. John Warwick Montgomery explains, "A secular world desperately needs thinking, rational Christians." So dig in! Discover something you didn't know about God's creation. Learn what genes and fossil fuels teach about your Creator. The guests at your next dinner party will thank you.
Adriane Heins, Managing Editor
The Lutheran Witness