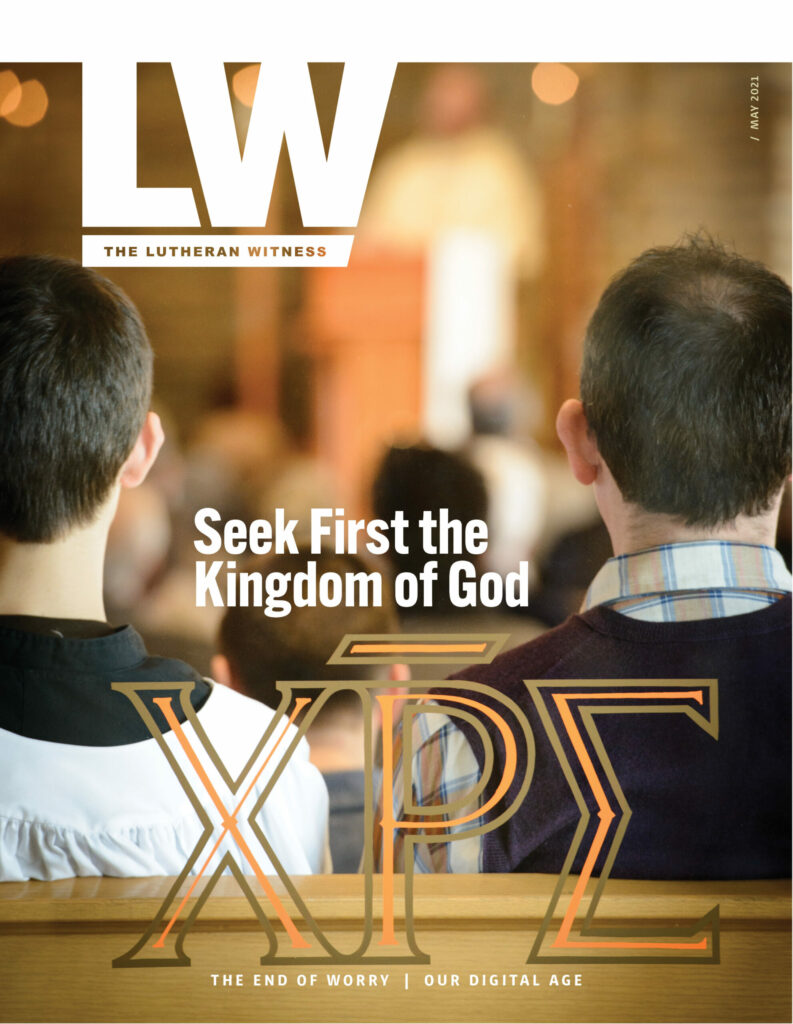 The May issue of The Lutheran Witness explores how it looks for a Christian to "Seek First the Kingdom of God" in a world full of temptations and idols.
---
Features:
The End of Worry — David H. Petersen
Our Perfect Rest — Michael Schuermann
A Parent's Duty — Jeff Schwarz
Two Views on Technology and Faith

Part 1: The Divided Mind — Matthew Richard
Part 2: Sharing the Gospel on Social Media — Seth Hinz

The Widow's Faith — Heath R. Curtis
Our Digital Age — Roy S. Askins
Departments:
world views: A monthly news column from Gene Edward Veith
searching scriptures: He descended into hell. The third day He rose again from the dead.