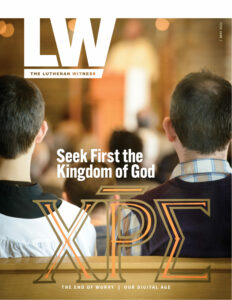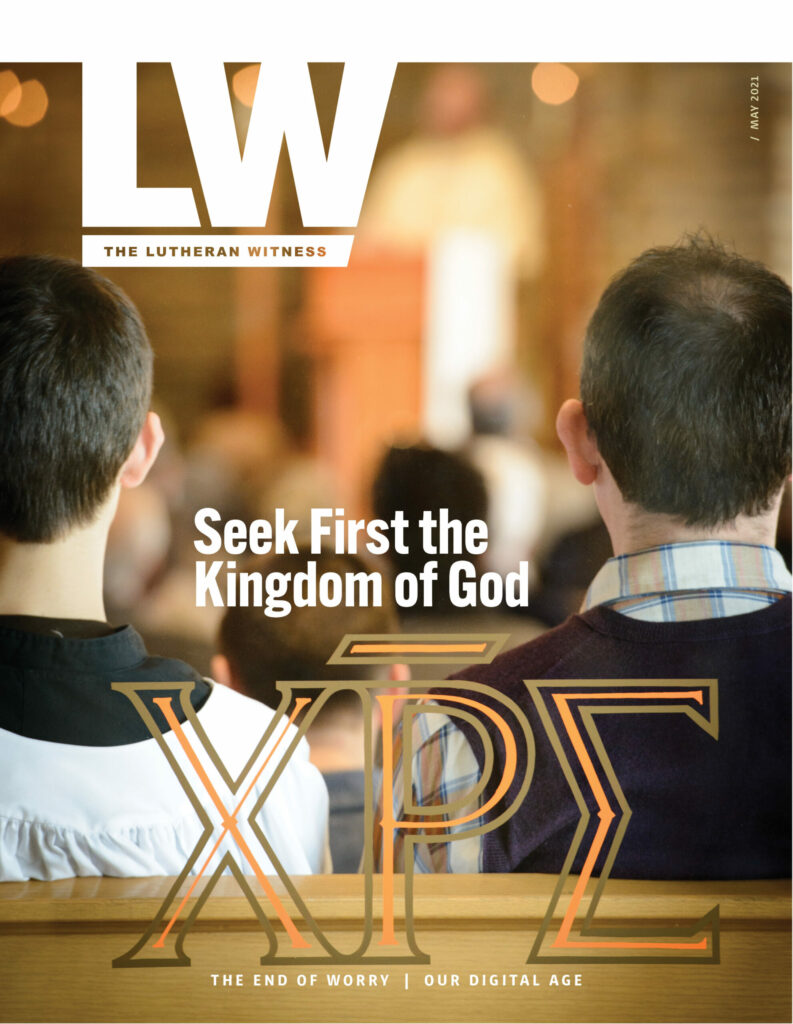 As we struggle to look at the world from a Lutheran perspective — that is, a biblical perspective — we must learn to identify and struggle against the idols that tempt us to abandon or neglect seeking first the kingdom of God. While we might think that we live in a particularly difficult age, every age has its own struggles and trials, its own unique temptations.
Americans live in a world of great leisure and comfort. We have an incredible amount of free time, which we then fill with additional work and responsibility. How should we use this leisure time in a God-pleasing way? Many families struggle with the temptation of sports. We believe success in sports will help our children in the future, and before you know it, we are caught in a whirlwind of activities with barely enough time to hear God's Word on Sunday morning. If all this were not enough, the digital devices and technologies of this age have seized our minds, invaded our attention and turned our hearts to pursuits other than God.
These idols foster fear and worry. That is, they turn our eyes from looking to Christ to looking at the things of man, to the world around us. To conquer our fear and worry, we must look not to these idols, not to the weak and flaccid technologies that promise us fulfillment but fail to deliver. We look to the One who is the end of worry, the promise fulfilled and kept; we must learn to look up and see Jesus only.
Looking to Jesus,
Roy S. Askins
Managing Editor, The Lutheran Witness