by Adriane Dorr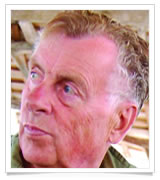 LW: What is your home church?
US-N: I still belong to my former neighborhood church, Mount Olivet in Washington, a mainly African-American LCMS parish. Sadly, I have not been able to worship there since leaving D.C. in 2005. Currently I am attending Faith Lutheran at Capistrano Beach, Cal., a growing confessional church.
LW: Tell us a bit about your family.
US-N: I was born in downtown Leipzig, Germany, Bach's city. My father was a public prosecutor. He was blinded in combat in World War I as a 17-year old officer cadet. He was much older than my mother, a singer. My wife, Gillian, is English. We have been married for 48 years and have no children but many Godchildren. The one closest to us is Matthias, a journalist and pastor in Leipzig. I have helped direct his vocational training and his theological studies. I am still mentoring him and am proud of his accomplishments.
LW: What are the genesis and mission of the League of Faithful Masks (LFM)?
US-N: LFM's seeds were probably sown in my childhood in World War II much of which I spent in air raid shelters ducking bombs. This and my experiences as a combat correspondent in Vietnam marked me most. I have seen hundreds die, and came close to getting killed myself. This was probably one reason why I interrupted my career as a journalist 25 years ago to study theology. I wondered: What am I in this world for? Why did God make me see so much conflict? Why did He spare me? In seminary, these questions steered me toward Luther's two-kingdoms doctrine particularly to the part that relates to man's worldly existence, Luther's theology of vocation. It says that in the secular realm all have divine assignments to serve our neighbors. As a reporter I wanted to know: How do we in the media serve our fellow man and when are we doing disservice to our readers? How can we in this tough secular vocation lead a Christian life?  Theologically speaking, it boils down to this: Now that we are saved by grace through faith, what should we do with the rest of our lives? Should we just sit back anticipating the Hereafter? Or should we roll up our sleeves and help manage this fallen world for the benefit of its inhabitants? If the latter is correct then we must center our lives on the needs of others and not just our desires. This is counter-cultural. It is the opposite of the destructive "me" mentality that has been undermining ethical standards in every human enterprise, slaughtering unborn children and destroying civilization. This insight made me team up with a wonderful group of Christian professionals in southern California who had similar concerns. Last year we founded The League of Faithful Masks. In a sense we are subversive. We are determined to undermine the "me" society.
LW: Why the name?
US-N: We borrowed it from Luther's definition of man as a mask behind which God hides while carrying out His concealed purposes in the world. Luther said in his Genesis lectures, "Glorious works He does through us," when we serve our neighbor in our secular callings. On the other hand if we pursue selfish goals in this life we do not act as God's masks but as the devil's masks.
LW: How do you engage the culture?
US-N: Ironically, by taking a leaf from the book of subversives such as the Communists. They spread out by creating cells, which in turn spawned more cells. We are trying to do the same. But here's the difference. They promoted their godless worldview in a clandestine way. By contrast, we champion the Christian worldview of vocation openly. We call our cells chapters. Two chapters are already in place, one in Capistrano Beach, Cal., and the other in Hermann, Mo., and more chapters are evolving. For the moment this occurs in Lutheran congregations but it should also happen in schools and other Christian churches. We are honing in on the life of Christians in the "world." Therefore we need not wrestle with thorny issues such as altar and pulpit fellowship. The beauty of our program is that it gives us the freedom to operate across denominational lines. LFM's current leaders are Lutherans from diverse professions; our founding board is made up of an engineer, a businesswoman, a lawyer, a retired executive, a journalist and a pastor. But any Christian committed to our cause is welcome.
LW: What do these chapters do?
US-N: Their options are almost limitless. They range from organizing conferences, academic convocations and lectures to publishing and producing our lively Internet publication titled, The Mask (faithfulmasks.org). Mentoring is probably our most pressing task. We have found that young people are perplexed and pleading for guidance in their vocations. They want to know: As a young Christian, how do I respond to God's calling as an engineer, a lawyer, a businessman, a wife, a journalist, a politician, or a voter? Our congregations are replete with seasoned people capable of providing guidance. Conversely, in volunteering to be mentors these adults are themselves being be mentored – by their interaction with the young. This leads seniors to wonder: What is our vocation? What do we do with our lives beyond golfing and shopping? How does God expect septuagenarians or octogenarians live as His masks? It is crazy that these people's gifts have been used so little for so long. But in truth God's callings do not end until He calls us home.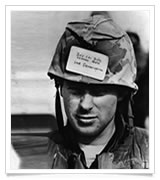 LW: How do you become a mentor?
US-N:  Keep your eyes, ears and hearts open to the perplexities of the younger members of your congregation or circle of friends. Discover their particular vocational concerns. Once someone has accepted you as mentor, stay with him, bond with him. Avail yourself to him (or her) at all times. Circumstances differ from place to place. Three examples: Our chairman, David Atkinson, has been active mentoring young Christians in the field of engineering. Our deputy chairman, octogenarian Ruth DeNault, is a businesswoman with a passion for passing her expertise to the next generation. For my part, I have found in lectures at schools and universities, such as Stanford, Pittsburg and Calgary, a fascination with the calling of journalists. Recently, I spoke before 400 public school students in Missouri. Imagine! For two hours I discussed vocation in this worldly setting. To me this is a theological issue. But it transcends the dividing line between the secular and the spiritual. I had no problem slipping in the rhetorical question: "Well, who is doing the calling?" I answered, "As a Christian I know that the calling comes from God. But this particular aspect we cannot thrash out in a public school auditorium. So let's just say that the desire to serve your neighbor is structured into normal human beings like thirst and hunger."  This resonated with the kids. You see, what we really were talking about here is natural law, which according to St. Paul is written on every man's heart, including the hearts of non-Christians. But that's a topic for another day and another venue.
LW: How would you encourage Lutherans, especially young ones, to challenge culture?
US-N: Young people are by nature curious. However, the educational system tends to close their minds. We must keep their minds open and sharpen their curiosity. This we can do in individual encounters and social gatherings as long as we do not promote any partisan agenda. By all means talk to them about the "world," but don't try to indoctrinate them. I love to talk to the young generation about journalism, and how it is essential for the survival of a free society. It is the calling of journalists to provide their readers with information and insights based on which they can then exercise their own vocations, especially the vocation as voters. Our parishes should have public reading rooms. They should ask members and friends to donate good periodicals and computers on which international online publications are already bookmarked, and to give lectures on local, national and global issues. They should satisfy young members' hunger for sound information. This requires a great sense of responsibility on the part of the organizers.
LW: Can you do this in a church, though?
US-N: Why not if it's done right? You can't do it in the sanctuary, from the pulpit or in Bible study. But the Church is also a corporate citizen in God's left-hand kingdom, the secular realm. A pastor must never preach politics, but Lutheran doctrine does not stop congregations to serve society at large. This is comparable to a soup kitchen. You feed the hungry, fill a need, period! Lutheran schools prepare students for life in the world, so why not have Lutheran parishes provide mentoring programs that will empower young Christians to serve their neighbors lovingly as plumbers or brain surgeons as God calls them to?
LW: What is it about the LCMS that makes it uniquely poised to have an impact on a society that is increasingly self-absorbed?
US-N: Luther's doctrine of God's two-fold reign, including his teachings on vocation. The LCMS has been the most faithful guardian of this theology. Let's just make sure that our pastors and laity will continue to proclaim it with clarity rather than shun "the world," including the world of politics and the media.
LW: How can pastors or lay leaders get involved or start a chapter of the League of Faithful Masks?
US-N: Check with us. Read our website faithfulmasks.org. Send emails. Telephone. Network with existing chapters, and please donate to the League to help us grow, develop new programs and enable us to travel and publish. We do need money to stay in operation. Also talk with each other regularly about secular vocations and public responsibility, about what it means to be a Christian in this sinful world. Realize that this is not just an option; it is a mandate from God. Form a core of likeminded people in your parish and get going, create a cell. Be imaginative. Discover how to mentor whom in the particular circumstances of your church. Spread the word to neighboring congregations.
LW: You have been a journalist for 55 years; what made you become a reporter?
US-N: When I was 15, I lived as a high school student in Hagen in Westphalia, where the public arts museum featured the most wonderful exhibitions of paintings by expressionist and surrealist masters, but the local newspaper never covered this treasure. So, one day, I walked into the culture editor's office to ask him why. He said drily, "Because nobody here understands modern art. If you do, go ahead and write!" This I did from time to time. Four years later, he suggested that I apply for a position as cub reporter with that paper. This is how it began.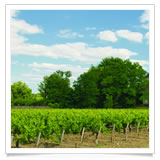 LW:  Tell us about your most cherished assignments in your 54 years as a journalist.
US-N: I prize the memory of many assignments. I covered the goofy story of a draft horse that had a beer every night in a Bavarian village inn for many years but was banished after marring on the pub's beautifully polished floor with its droppings. I covered the construction of the Berlin Wall in 1961, the U.S. civil rights movement and the assassination of President John F. Kennedy in 1963. I spent a Pentecost weekend with John Wayne but also weeks in heavy combat. I have had marvelous times writing about wine and food in France, and scary and amusing moments participating in jungle warfare training with the French Foreign Legion as a reporter. My most sublime jobs were reporting about modern art and about music, especially jazz and the music of Johann Sebastian Bach.
LW: Finally: What is your most beloved town in France and your favorite local fare?
US-N: My favorite city is Bordeaux. I love it its el elegance and its beverage. My preferred fare is "Confit d'Oie," preserved goose meat with a crispy skin, especially thighs, served with potatoes fried in goose grease, accompanied by a bottle of sturdy red wine from the Médoc, a region just outside this superb city, which is not far from my French home.
—
> To read more about lfm, go to www.faithfulmasks.org
> Blog uwesiemon.blogspot.com
> E-mail uwesiemon@me.com
About the Author: Adriane Dorr (adriane.dorr@lcms.org) is managing editor of The Lutheran Witness.
March 2011