by Pamela J. Nielsen
What's important in parenting, and who really sets the standard for a child's success?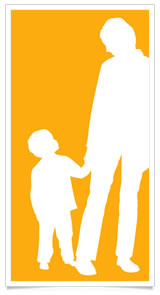 Rarely has an author struck a nerve so profoundly as Amy Chua, author of the new book Battle Hymn of the Tiger Mother, did with her article "Why Chinese Mothers Are Superior." As I read, my mind raced back over 22 years of parenting three children. I thought, "If this is the measure, I've failed as a mother!" Seldom have I employed the techniques of the Tiger Mom. Ms. Chua describes a parenting approach akin to an army drill sergeant. Relentless, demanding and in-your-face, her ideas have caused critics to call her abusive and unduly harsh. But she supports her approach with visible results: two highly accomplished daughters who appear to both love and respect their Tiger Mom.
Openly critical of what she calls "Western" parenting—which focuses on self-esteem, creativity and fun— she is quick to say both kinds of parents love and are dedicated to their children but simply employ different methods and get different results. So, what does this mean? And, more important, what does it mean in light of who we are in Christ?
Lutherans view things uniquely in light of God's Law and Gospel and the doctrine of vocation. The guilt that I, as a mother, felt when I read the article? It was real. Which of us can survey our parenting or any other part of our lives without seeing that we indeed miss the mark? It's not Ms. Chua's mark, but God's mark: "For all have sinned and fallen short of the glory of God" (Rom. 3:23). That's the Law. We are guilty. "For by grace you have been saved through faith. And this not your own doing; it is the gift of God not a result of works, so that no one may boast" (Eph. 2:8–9). That's the Gospel. Christ's death and resurrection did what my works cannot.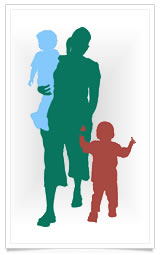 So, what about my efforts with my children and others? "For we are God's workmanship created in Christ Jesus for good works, which God prepared beforehand, that we should walk in them" (Eph. 2:10). That's vocation—God working through us, His good works—as we redeemed ones live in this world with the people God has placed in our lives. All our needs, met in Christ, free us to focus all our efforts on our neighbors, the people God has placed in our lives at any given moment. We use our God-given talents, education, gifts and resources to help, defend and be of service to our neighbor. If you are a parent, your children are your vocation and your most important calling. God sets the standard for you: "Fathers, do not provoke your children to anger, but bring them up in the discipline and instruction of the Lord" (Eph. 6:4). To raise your children in the discipline and instruction of the Lord is to raise children with God's Word, in His Church, where His gifts of forgiveness, life and salvation are given to all who believe. These are the "first things" for Christian moms, dads and children. In sharp contrast, Ms. Chua and many others have determined quite a different standard or set of "first things" in raising their children. We're familiar with them because we have been tempted to make them primary in our homes too: good grades, first place, social standing, perfect performances and winning championships. These are the world's marks of success, but they are not God's. In our efforts to achieve these worldly standards, sometimes the "first thing" of bringing our children up in the discipline and instruction of the Lord becomes a second, third or fourth thing. How? When we frequently skip church and Sunday School for team practice or tournaments. When we complain that Pastor's assignments and requirements for confirmation are too much, even as we pay for extra tutoring in math for our child. When we disdain helping our children with learning Bible verses and the catechism while spending long hours creating the perfect science project. The doctrine of vocation puts these things in their proper order. Our efforts are always in view of who we are in Christ, forgiven and saved ones, who share their God-given gifts with their neighbor. Practices, tournaments and tutors are not bad things; they just aren't the "first things." It's God-pleasing to urge our children to do their best in all that they attempt, not for their own gain or glory, but for the good of their neighbor. The child who excels in math and science might help find a cure for a disease or design a new safety feature for a car. The child gifted in music provides beauty and joy and might one day lead the church's song. The child that learns to condition his body physically might become the soldier or fireman that saves someone's life. God in Christ gave His life for us and our children. We teach them to do their best, not for themselves but for others. In living out our vocations, God provides countless opportunities to tell our neighbor about the "First Thing," His Son, Jesus Christ, who saves us from sin and death. Go get 'em, Tiger!
—
> Did you know? Rasmussen reports "sixty-four percent (64%) of Americans think that being a mother is the most important role for a woman to fill."
---
FOR FURHTER READING
Ayelet waldman. "In Defense of the Guilty, Ambivalent, Preoccupied Western Mom." Wall Street Journal (Jan. 16, 2011).
Chua, Amy. "why Chinese Mothers are Superior." Wall Street Journal (Jan. 8, 2011).
Hasson, Mary. "Tiger Mother and Her Critics: both wrong." MercatorNet.com (Jan. 20, 2011).
—
About the author: Deaconess Pamela J. Nielsen is senior editor for Sunday School, VBS and youth and family materials at Concordia Publishing House.
March 2011