by Dr. Gene Edward Veith
Other people before had called for the reform of the Church around the Gospel and the Scriptures, but they were isolated and easily put down. Why did Luther fare so differently? A major reason was technology. The printing press had been invented.
When Luther posted his Ninety-five Theses, they were immediately printed, mass produced and circulated all over Europe. The same thing happened with his other writings and sermons. And when Luther's translation of the Bible came off the presses, it wasn't long before nearly every family in Germany had one. Luther himself considered the printing press to be God's gift that made possible the spreading of God's Word. Luther called the printing press "God's highest grace by which the Gospel is driven forward."
The printing press was the first and most important mass medium, but as communications technologies kept developing, Lutherans continued to use them to proclaim God's Word. Lutherans had a presence in the early days of radio with "The Lutheran Hour," a ministry that continues to this day. The early days of television featured Lutheran-produced programs such as "This Is the Life" and "Davey and Goliath." Today, Lutherans have a lively presence on the Internet, continuing to drive forward the Gospel with blogs, websites and YouTube videos.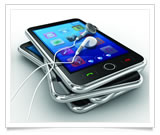 In addition to this information technology, we also have technology to transport us from one place to another, to heat our homes and cook our dinners, to heal us when we get sick, to keep us entertained. So much technology improves our standard of living, but it does not come without a cost. So, how should Christians respond to all of this technology? The Bible says nothing about technologies that had not even been invented yet. And our Lutheran Confessions surely come out of a different technological era. And yet, I would suggest that the Bible and the Lutheran Confessions do give us guidance for how we use the latest technology. Many cultural and moral issues can be illuminated if we simply apply the Lutheran doctrine of vocation.
According to that teaching, God works through ordinary human beings to distribute His gifts and His blessings. We receive our life from our parents, our daily bread from people who grew the grain and prepared our meal, our physical protection from government authorities, the forgiveness of our sins from pastors who distribute God's gifts of Word and Sacrament. God blesses us through the talents He has given to other people. Therefore, it would seem that we can gratefully accept the work of inventors, scientists and engineers, which ultimately derives from the hand of God. The great blessing of our age is surely our technological prowess. With our modern medicine, our running water, our electric lights, our household appliances, and our automobiles and airplanes, the average-income American enjoys luxuries that would stagger the greatest kings and emperors of Luther's time. Why shouldn't we thank God for all of this?
At the same time, though, the doctrine of vocation helps us to use these gifts in God-pleasing ways. The purpose of every vocation is to love and serve one's neighbor. Technology can be a tool for doing that, but it can also be a tool for harming one's neighbor.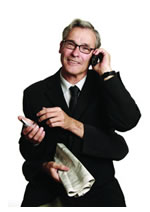 There is no calling from God to purvey or use Internet pornography. It is not loving and serving our neighbors to cause them to sin or to fall into sin ourselves. Nor is it loving and serving our neighbors to spam, flame or scam them.
Facebook would seem to be a different story. It fosters communication and builds relationships. This would be in accord with loving and serving your neighbor.
But the doctrine of vocation raises another question: Does this help or hinder me in performing the duties of my offices? Flirting with an old high school flame on Facebook may well violate my calling to be a faithful husband or wife. Continually checking my Facebook account when I should be working may well violate my calling as a worker. Just spending too much time on Facebook—to the point of neglecting my spouse, my children and my real-life responsibilities—can violate the vocations to which God has assigned me.
We all have multiple callings in the family, the workplace, the church and the state. Technology can help us do our jobs better and make us more effective in our callings. Or it can distort what our callings are all about.
Consider a man and a woman who have been called together into the vocation of marriage. Perhaps they would also like the additional calling of parenthood, but they are unable for medical reasons to conceive a child. Today, they have recourse to "reproductive technology." We can receive God's gift of healing by means of the medical vocations, and this surely applies to problems of infertility as well. Perhaps the technology would allow them to have a baby.
Some kinds of reproductive technology, though, would give a Christian couple pause: Using a sperm donor or an egg donor would seem to violate the one-flesh union of the marriage. Conceiving multiple embryos, only one of which would be taken to term, would consign some of their neighbors—their own tiny children—to be thrown away, harvested for their stem cells or stored indefinitely in a freezer. These practices would violate vocation, since it is not loving and serving your children to freeze them or not let them live.
Then again, one option of the new reproductive technology is the adoption of one of these "extra" frozen embryos, which can be implanted in an infertile woman's womb, resulting in the birth of a "snowflake baby." This is indeed an act of love and service. It emulates the fatherhood of God, who likewise has rescued us and adopted us in Christ to be His children.
Lutheran theology can help us be open to all of God's gifts—including those of technology—but it also helps us navigate our way through the minefields of this fallen world. However sinful and confusing and high tech that world may be, it remains a site for "God's highest grace."
—
> Did you know? The printing press, first used in the mid-1400s, was integral to the dissemination of Dr. Martin Luther's writings.
> Did you know? Facebook staff report that the social networking site has "more than 500 million active users."
> blog: www.geneveith.com
About the Author: Dr. Gene Edward Veith serves as provost at Patrick Henry College, Purcellville, Va.; and the director of The Cranach Institute at Concordia Theological Seminary.
February 2011