by Rev. Herbert C. Mueller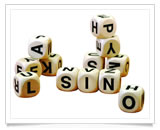 Is sin really that big of a deal? Is it just a little screw-up, or is it intentional rebellion against God?
That's just plain wrong!" we say. Though different people may have different measures, nearly everyone will instinctively find that some actions do not measure up. Even those who say, "It depends on the situation" are still judging whether something is good or bad. Indeed, the fact that human beings have any sense of right and wrong reflects, we Christians believe, something of God's Law "written on their hearts" (Rom. 2:15).
Sin, however, is more than a vague feeling something is not good. As the Bible explains it, sin is always sin against our Creator and against His Law. Because He made us, God holds us accountable for what we do with the life He has given us (Rom. 3:19). God gives His Law (summarized in the Ten Commandments but found throughout Scripture) to show His perfect will for us as His creatures.
To sin is to trespass, to step over the lines God has laid down in His Law. Sin misses the target of perfection God desires. Sin is simply "lawlessness" (1 John 3:4). At heart, sin is rebellion against God (Ex. 34:7) and ruins our relationship with God.
That's because breaking any one of God's commandments is also sin against the First Commandment: "You shall have no other gods before Me!" In effect, when we break His commandments, we are saying, "God, You don't know what You are talking about with Your laws, but I know better! Your laws are too restricting. I want to have my fun and do what I want!" The atheist calls God Himself the problem and says, "I'll show You. You don't even exist!"
Sin's rebellion begins with doubting the Word and the goodness of God. Our first parents were lured into sin with the question, "Did God really say?" and the false promise, "You will be like God" (Gen. 3:1–5). Ever since, we humans sin because we are sinners. "Conceived and born in sin" is the way the Scriptures put it (Ps. 51:5). Every human is born spiritually blind, dead and an enemy of God (see 1 Cor. 2:14; Eph. 2:1; Rom. 5:10). The theological term is "original sin."
Thus, our confession teaches that we are all "full of evil lust and inclinations from [our] mothers' wombs and are unable by nature to have true fear of God and true faith in God" (AC II). "What a pessimistic view of human nature!" some say. "No," we respond, "it's the only realistic view and explains what is really wrong with human beings."
If sin is a minor flaw we can overcome with the help of right training, then we have no real need for Christ, except perhaps as a coach or example, which is what some make of Him.
But the reality is that we are sinners, every last one of us. And no matter what our age, sinners die. It's not what God intends; it's just the simple consequence: "The wages of sin is death" (Rom. 6:23). What's more, there is no way we can pull ourselves out of the mess.
The purpose of this biblical teaching is simple. It explains what is wrong with us, yes. But even more, it shows our great need for Christ as Savior, whom the Bible says "was made to be sin for us, so that in Him we might become the righteousness of God" (2 Cor. 5:21). Only Christ could deal with the real horror of our sin. And He could do it only by His horrific death on the cross, where He fully suffered sin's punishment, as well as by His resurrection, where He forgives sin and gives us life.
Every other religion on earth ultimately teaches you to save or improve yourself. Only the Bible shows how you are dead in sin and only God can raise you to life. If the problem of sin is small, and we can overcome it with the right amount of effort, we don't need much of a Savior. But the problem is not small. Without Jesus, it's hopeless. By nature we are dead in sins, unable to help ourselves. We need a Savior who does it all for us. We need Christ crucified and risen. The God of the Bible, the one true God, came Himself into our human flesh to be our Savior. "Before Me no god was formed, nor shall there be any after Me. I, I am the Lord, and besides Me there is no Savior" (Is. 43:10–11).
Adherents of other religions may live outwardly moral lives on earth. But when we come to the edge of death, no other religion can give certainty. Only Christ has truly conquered our final enemy: death. "The wages of sin is death, but the free gift of God is eternal life in Christ Jesus our Lord" (Rom. 6:23). He turns us from our sin to trust Him alone as Savior.
 —
> In the Lord's Prayer, we pray that "the devil, the world, and our flesh may not deceive us, nor seduce us into misbelief, despair, and other great shame and vice" (Luther's Small Catechism).
About the author: Rev. Herbert C. Mueller (herb.mueller@lcms.org) is First Vice-President of the Lutheran Church—Missouri Synod.
March 2011