November is usually the "State of the Synod" issue. Do not fear: The "State of the Synod" report will still be published online. Watch the Reporter (reporter.lcms.org) and The Lutheran Witness (witness.lcms.org) websites. In the meantime, we prepared a summary of our walk together as a Synod in this topsy-turvy year.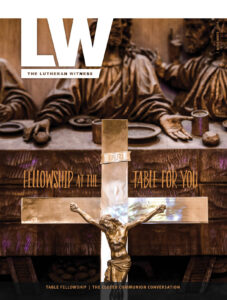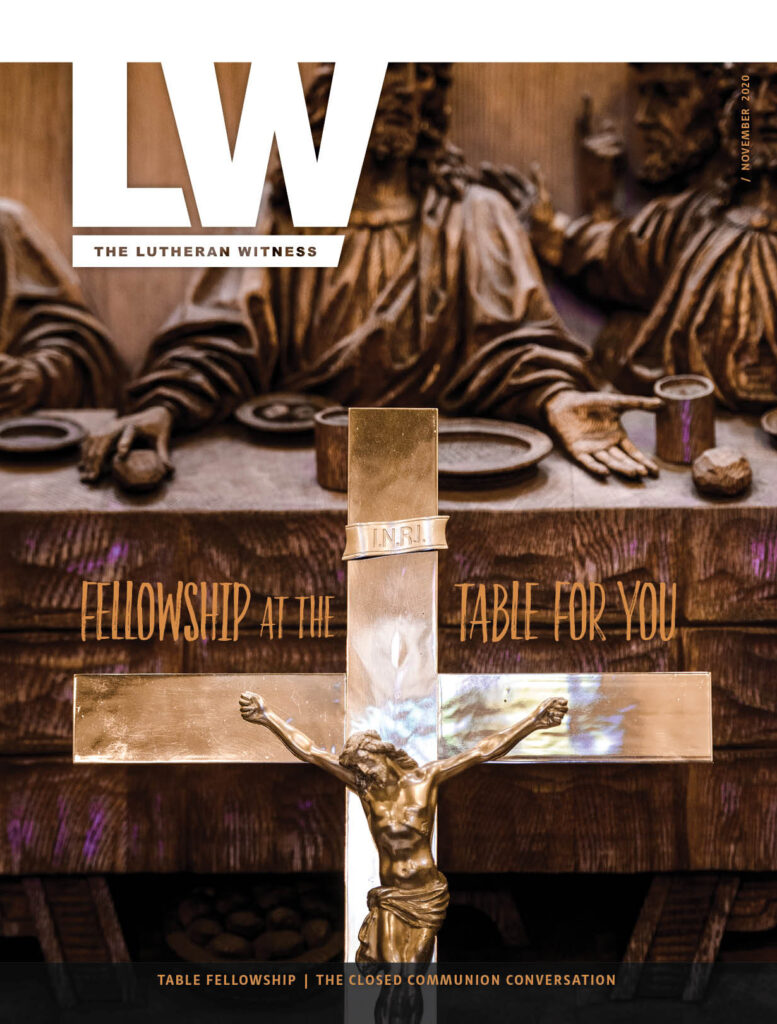 That fellowship, that walk together, sits at the heart of this month's issue. In Holy Communion, our Lord gives us what we need most: His body and blood for the forgiveness of our sins. And He does not stop there. He also gives life and salvation, as Martin Luther reminds us.
In this blest Communion, we also receive communion, that is, fellowship, with Him whose body and blood we eat and drink. Jesus likewise unites us with our fellow members of His Body, the church. As with all gifts, we who receive the gift do not decide to whom He gives the gift of fellowship. It is our Lord's Supper to give, not ours.
Our Lord gives the Supper for our good. The church calls pastors, as stewards of God's mysteries, to distribute the Supper to those who will receive it for their good, not to their judgment or eternal harm, as St. Paul warns in 1 Corinthians 11.
Come, then, and learn how our Lord gives Himself to you, how He gives you fellowship at His Table.
United with you in Christ,
Roy S. Askins
Managing Editor, The Lutheran Witness