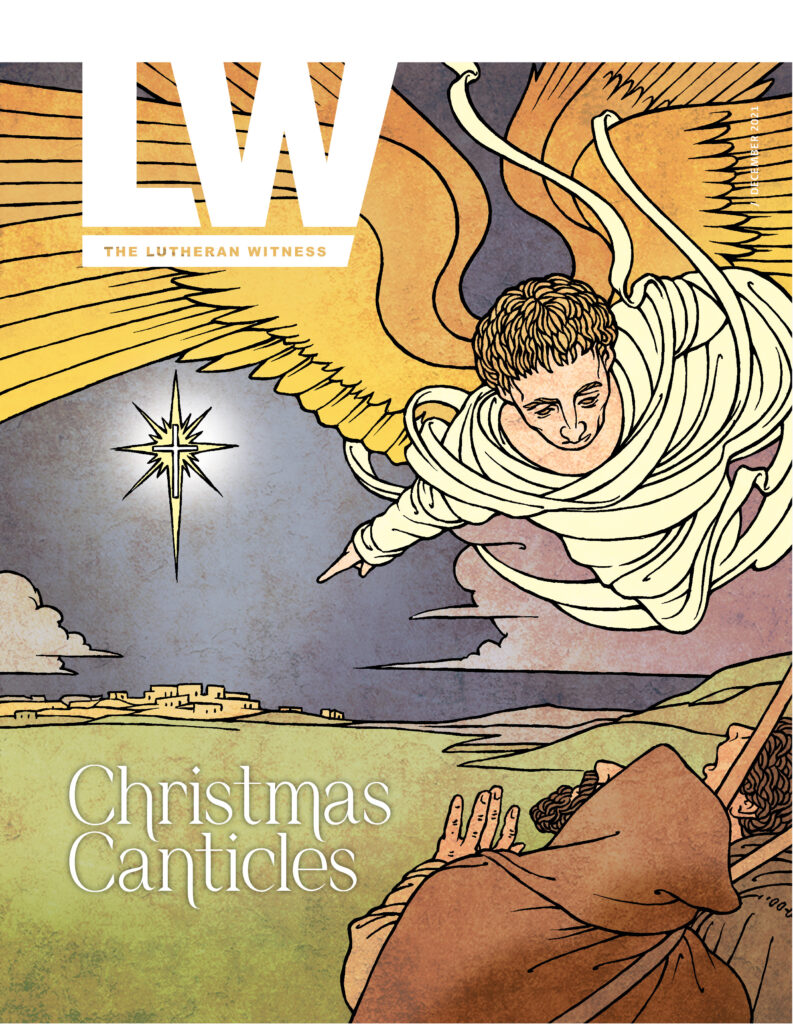 The December issue of The Lutheran Witness discusses how the Christmas canticles — the Magnificat, Benedictus, Gloria in Excelsis and Nunc Dimittis — point to Christ year-round.
---
Features:
Gloria in Excelsis — Sean Daenzer
The Benedictus — Kevin Hildebrand
My Soul Magnifies the Lord — Mark A. Loest
The Christmas Feast — Rachel Bomberger
Nunc Dimittis — Roy S. Askins
Joshua's Tale — Crystal Armes Wagner
Departments:
snippets: News from around the LCMS and the world
gift guide: A Christmas gift guide for readers
searching scriptures: The resurrection of the body, and the life + everlasting. Amen.
Cover artwork by Ed Riojas.